• Juiced greens deliver a higher nutrient density with enhanced absorption
• Formulated with bee pollen and royal jelly for energy, antioxidants and immune support
• Packed with vitamins, minerals, antioxidants, enzymes, phytonutrients and probiotics
• Support immunity, digestion, energy and vitality
• Lecithin enhances both the absorption and utilization of key vitamins and phytonutrients
• Designed to be safe for all, suitable for kids, the elderly and women who are pregnant or breastfeeding
• Grasses are harvested at the pre-joint stage. Certified gluten-free through third-party testing (<20ppm)
• Juiced not dried, to remove cellulose fibre and increase nutrient density per serving
• Dehydrated at low temperatures (below 31°C/88°F) to retain vitamin, antioxidant, and living enzyme content
• Formulated with shelf-stable HMF probiotics (L. Acidophilus, B. Bifidum and B. Longum) 1.25 billion live probiotic organisms per serving
• Oil-free powdered lecithin from non-GMO soybeans containing 97% phosphatides
• No natural sugars or sweeteners added
• Licroice content is minuscule, equivalent to having one licroice candy.
2 Rounded Teaspoons (10 g) Contains

Green Superfoods Blend (4350 mg):
Certified Organic Spirulina (2200 mg)
Certified Organic Alfalfa Leaf Juice Powder (500 mg)
Certified Organic Kamut® Grass Juice Powder (500 mg)
Certified Organic Barley Grass Juice Powder (500 mg)
Certified Organic Oat Grass Juice Powder (250 mg)
Certified Organic Millet Sprouts (250 mg)
Certified Organic Kelp (150 mg)

Non-GMO Soya Lecithin (97% Phosphatides)
2500 mg
High Pectin Apple Fibre 1200 mg
Red Beet Juice Powder 500 mg
Brown Rice Bran 500 mg
Probiotics 250 mg
Royal Jelly (6% HDA) 200 mg
Bee Pollen 200 mg
Acerola Berry Concentrate (17% Vitamin C) 150 mg
Licorice Root Powder 150 mg

There are no other ingredients added to this formula.
Kamut® is a registered trademark of Kamut International Inc.
Blend or shake 2 rounded teaspoons (10 g) with 250 ml of liquid. Best if consumed immediately. Try adding to smoothies and raw recipes.

Store in a cool, dry place. Keep out of reach of children.
Nutrition & Supplement Facts
Calories 40kcal
Carbohydrates 4g
Dietary Fibre 1g (4%)
Total Sugars 1g (1%)
Protein 3g
Fat 1.5g (2%)
Vitamin A (Beta-Carotene) 490mcg RAE (16%)
Vitamin C 34.6mg (58%)
Vitamin D3 3509 IU (877%)
Vitamin E 1.36mg (6.7%)
Thiamin (Vitamin B1) 0.10mg (6.7%)
Riboflavin (Vitamin B2) 0.8mg (47%)
Niacin (Vitamin B3) <0.1 ppm (0%)
Pantothenic Acid (Vitamin B5) 0.59mg (5.9%)
Pyridoxine (Vitamin B6) 0.15mg (7.5%)
Biotin (Vitamin B7) < 0.01 ppm (0%)
Folate (Vitamin B9) 0.079mg (19.7%)
Vitamin B12 0.38mg (6333%)
Iron 1.91mg (11%)
Calcium 49.4mg (5%)
Phosphorus 114mg (11%)
Magnesium 33mg (9%)
Zinc 0.6mg (4%)
lodine 1.8mg (1200%)
Selenium 1mcg (1.5%)
Copper 37mcg (2%)
Manganese 300mcg (15%)
Molybdenum 10mcg (13%)
Chromium 3mcg (2.5%)
Sodium 52mg (2%)
Potassium 187mg (5%)
Boron 300mcg
Vanadium 2mcg
Alanine 125mg
Arginine 91mg
Aspartic Acid 194mg
Cysteine 155mg
Glutamic Acid 240mg
Glycine 91mg
Histidine 27mg
Hydroxyproline 2mg
L-Glutamine 0mg
L-Isoleucine 56mg
L-Leucine 145mg
L-Valine 67mg
Lysine 88mg
Methionine 44mg
Phenylalanine 68mg
Proline 70mg
Serine 93mg
Threonine 75mg
Tryptophan 4mg
Tyrosine 63mg
GLA ( Gamma Linolenic Acid) 36mg
LA (Linolenic Acid) 230mg
OA (Oleic Acid) 309mg
Omega-3 206mg
Omega-6 1390mg
Omega-9 309mg
Setting Higher Quality Standards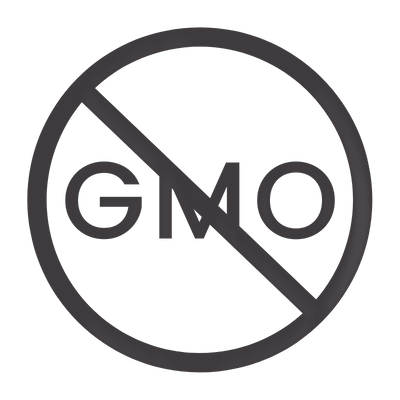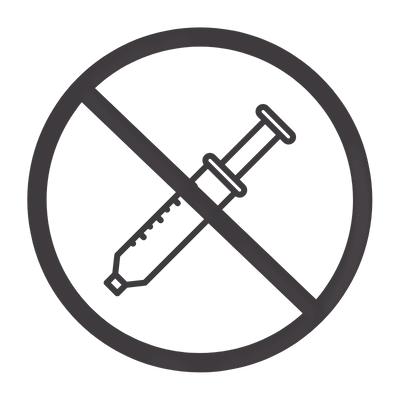 No binders, preservatives,
phthalates, coatings,
or carrageenan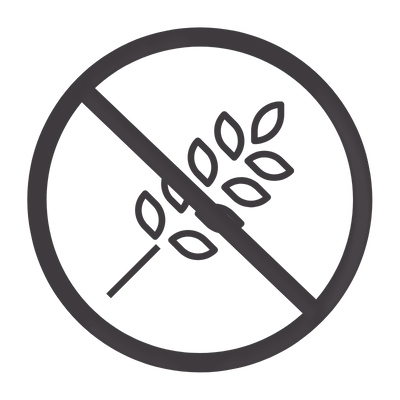 No gluten, eggs, dairy,
peanuts, tree nuts, or shellfish
No artificial colours,
flavours, or MSG No artificial sweeteners,
high-fructose corn syrup, or stevia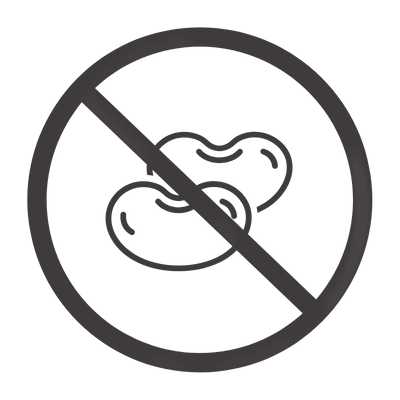 Low or no FODMAPs,
low or no lectins
Our Community Loves This Too...