Wellness Made Simple
Unlock the nutritional benefits associated with including more nutrient-dense greens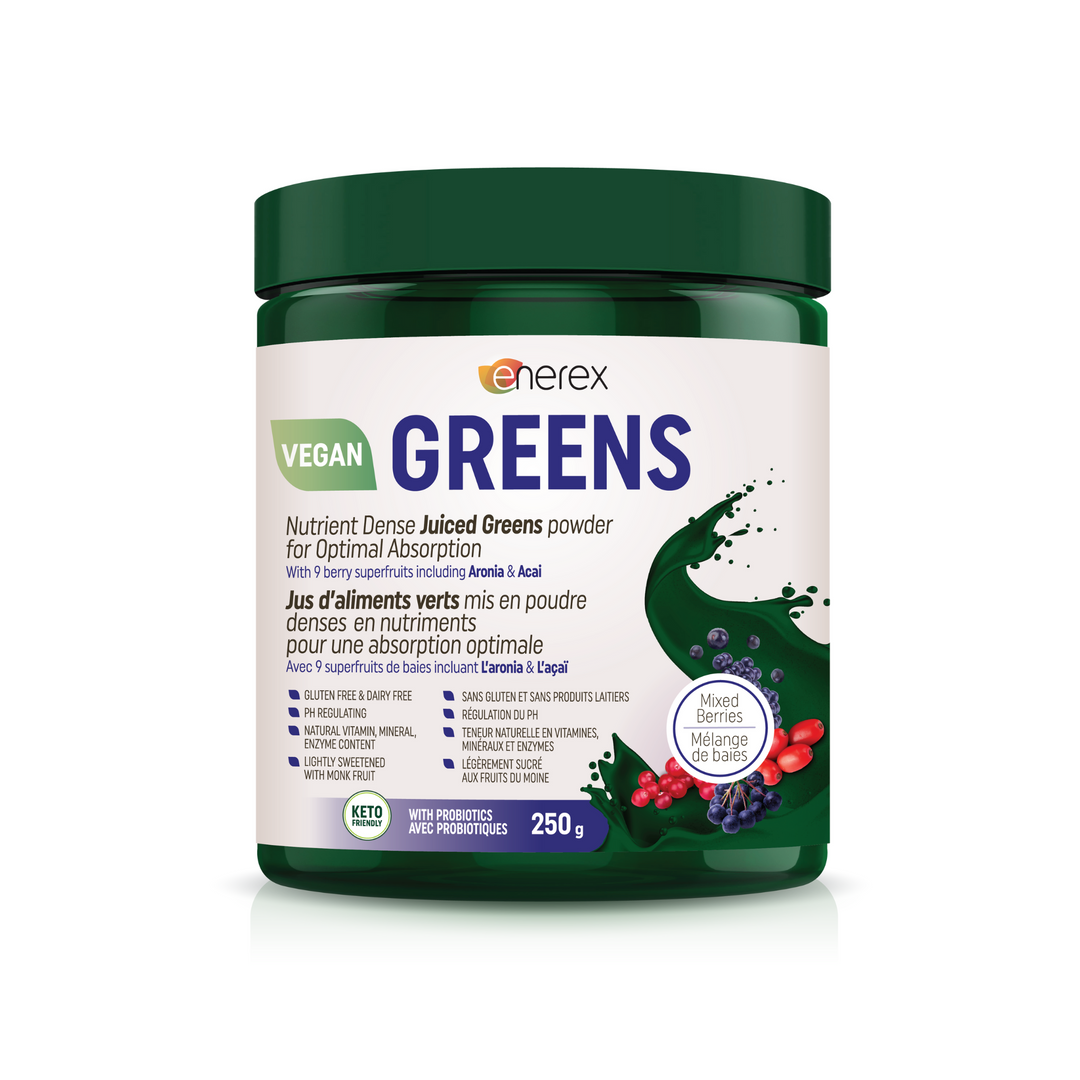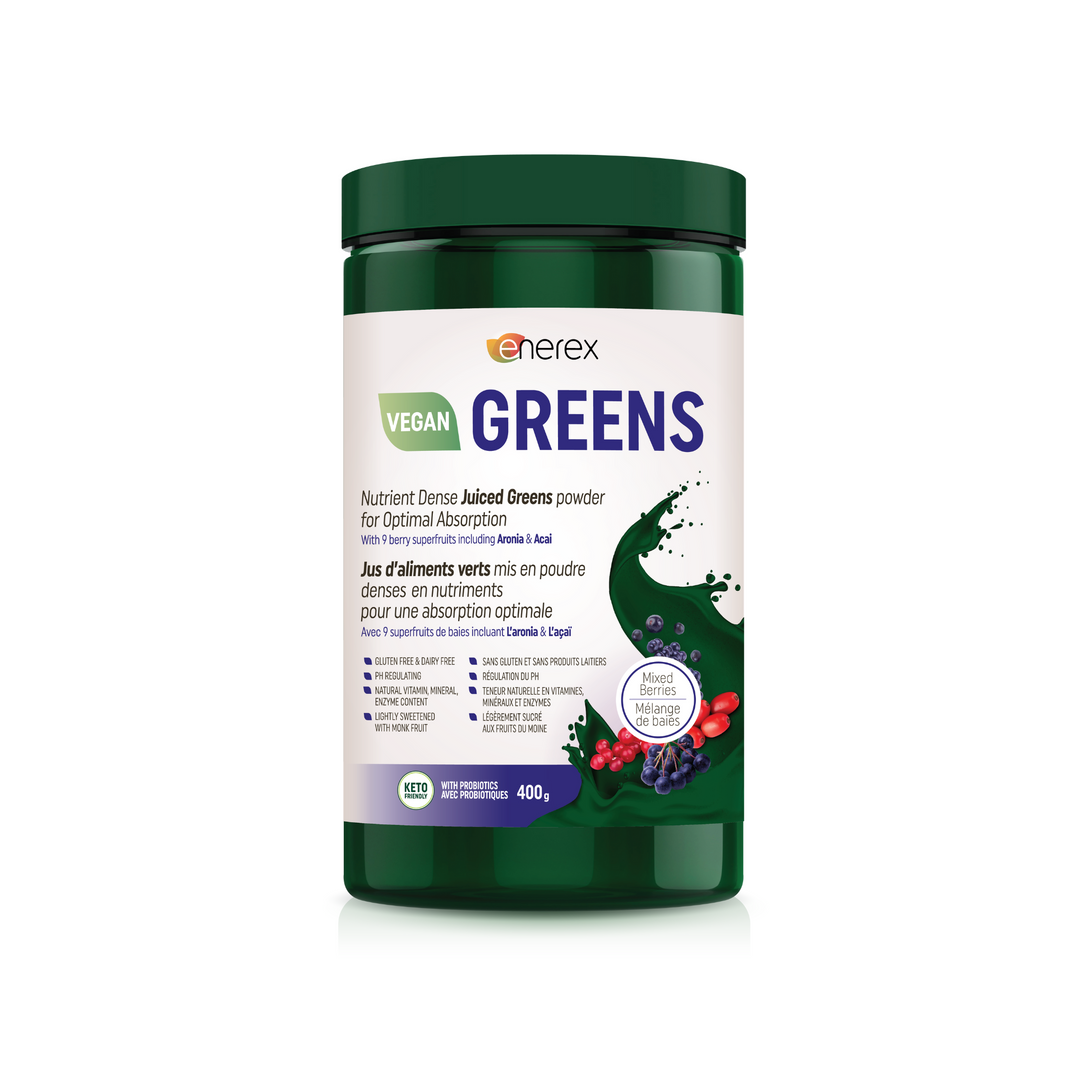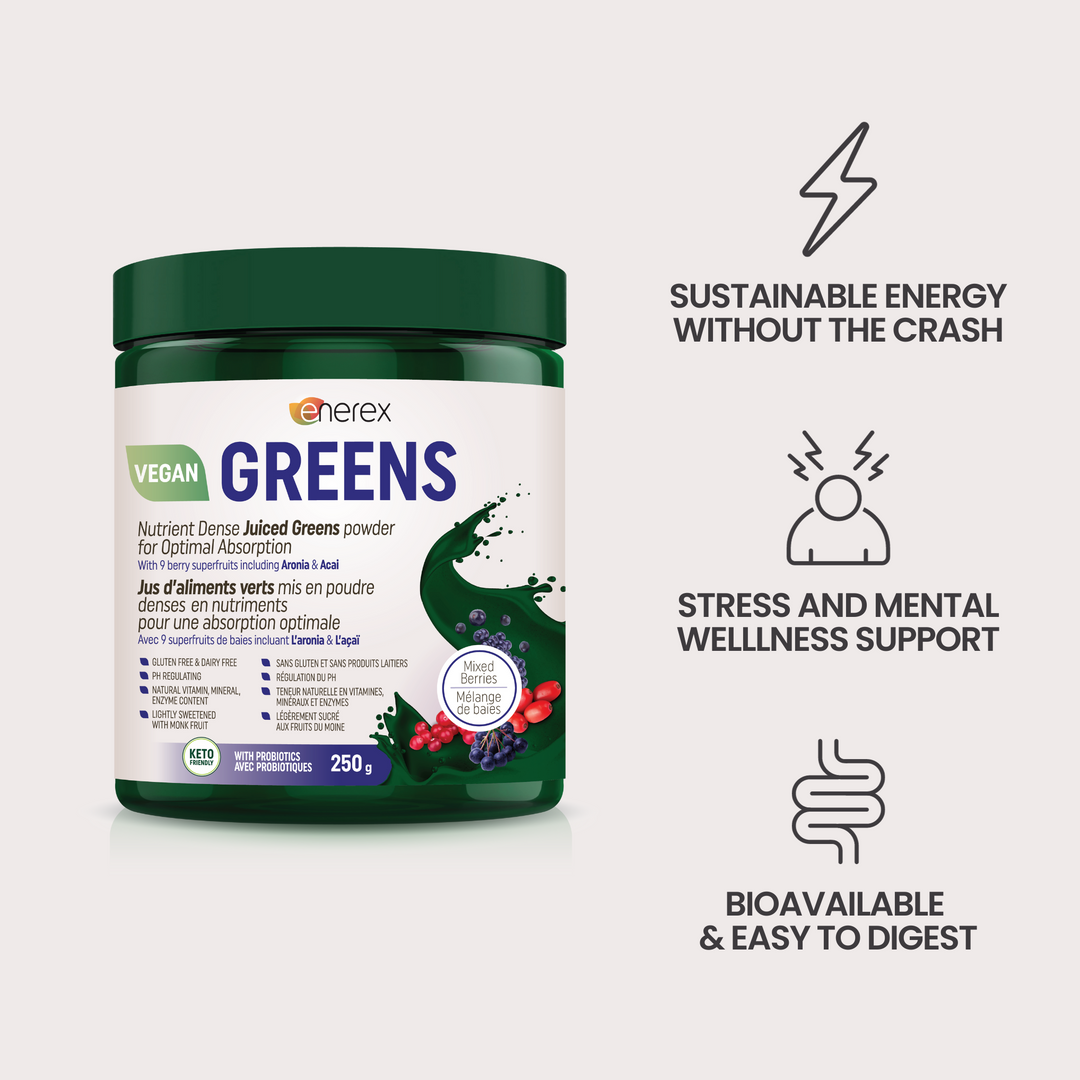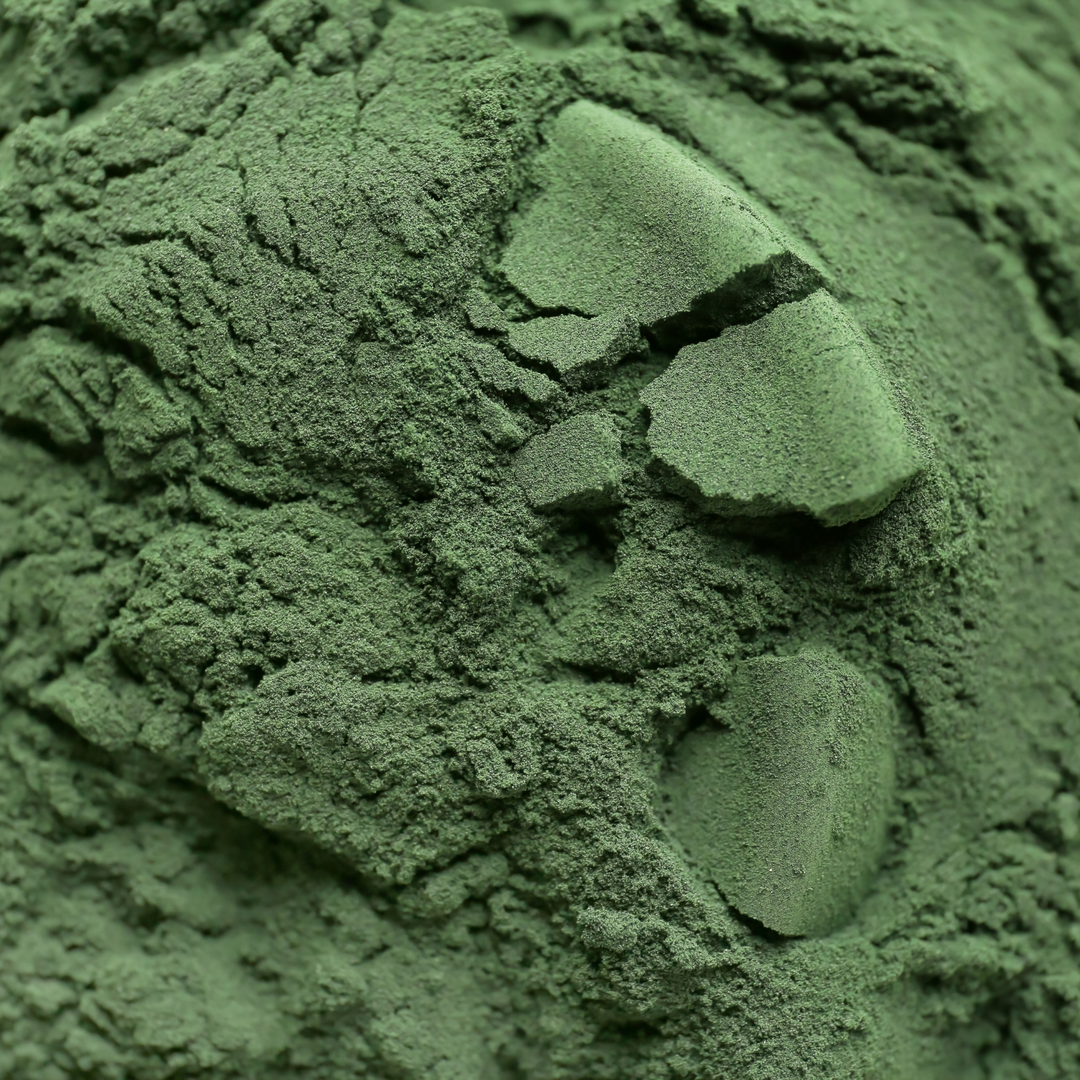 Enerex Greens Mixed Berries is carefully crafted from the highest quality ingredients and is found to be 2-3 times more nutrient-dense than other brands

NUTRIENT DENSE
Packed with vitamins, minerals, and phytonutrients from certified organic, high-quality superfoods

EFFECTIVE ABSORPTION
Our award winning formula utilizes dehydrated cold-pressed juiced grasses, which are easily absorbed by the body
SUPER CONVENIENT
All you need is 2 teaspoons, in some water (or your favourite smoothie), once daily. Wellness made simple

DESIGNED FOR ALL
Our greens are formulated for daily use and can be enjoyed by children, the elderly, and pregnant or breastfeeding mothers
Super Nutrient-Dense
54 vitamins, minerals, and whole-food sourced nutrients in one serving. All you need is 2 teaspoons, and 8 ounces of water. This is wellness made simple.
I take Greens - Mixed Berries first thing in the morning and it provides me with energy for a full day at the office. Tastes great and it also provides me with much needed probiotics.

Enrique R.
Best tasting greens powder I've ever tried! I work 2 jobs and need the energy and stamina. I love that I don't have to worry about my diet suffering while I'm super busy because all you need is water to mix it up and turn it into a delicious drink!

Hanna M.
Amazing company! I've been taking Greens Mixed Berries for a month now every day. My rosacea has completely cleared up! What an amazing product.

Kathy S.
4 Things That Make Our Greens Unique
Grasses are far more beneficial when they are juiced, and then dehydrated at low temperatures, rather than drying the whole plant that which still contains indigestible cellulose fibre
Our grasses are grown on an ancient volcanic lakebed in the mountains. This high altitude in combination with mineral-rich topsoil contributes to increased chlorophyll, vitamin, and mineral content
Less is more when it comes to ingredients in a greens powder. Our formula provides an effective quantity of key nutrients, this ensures you are getting nutritionally significant amounts
Our greens do not include herbal extracts. This makes Enerex Greens Mixed Berries suitable for daily use and safe for children, elderly, and pregnant or breastfeeding mothers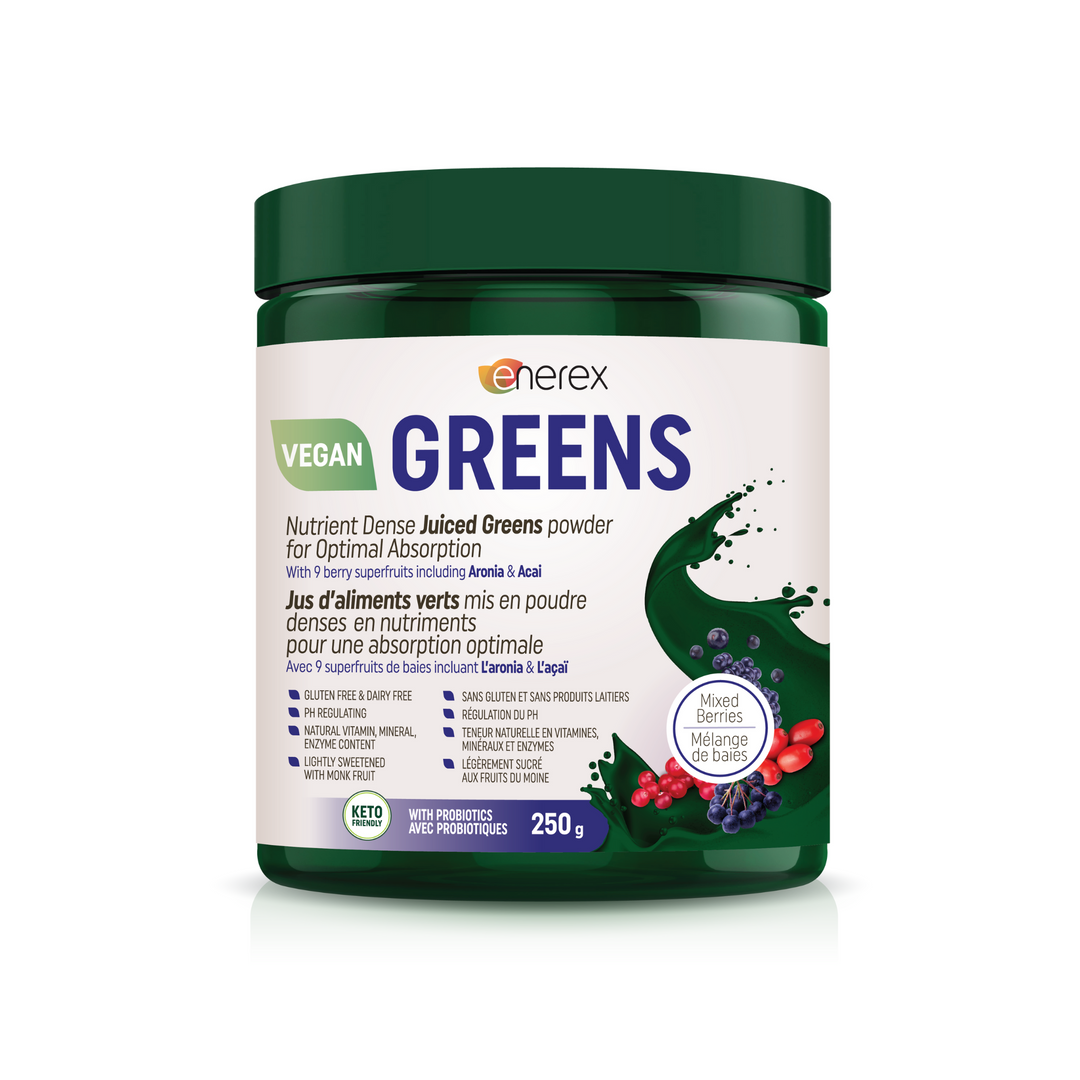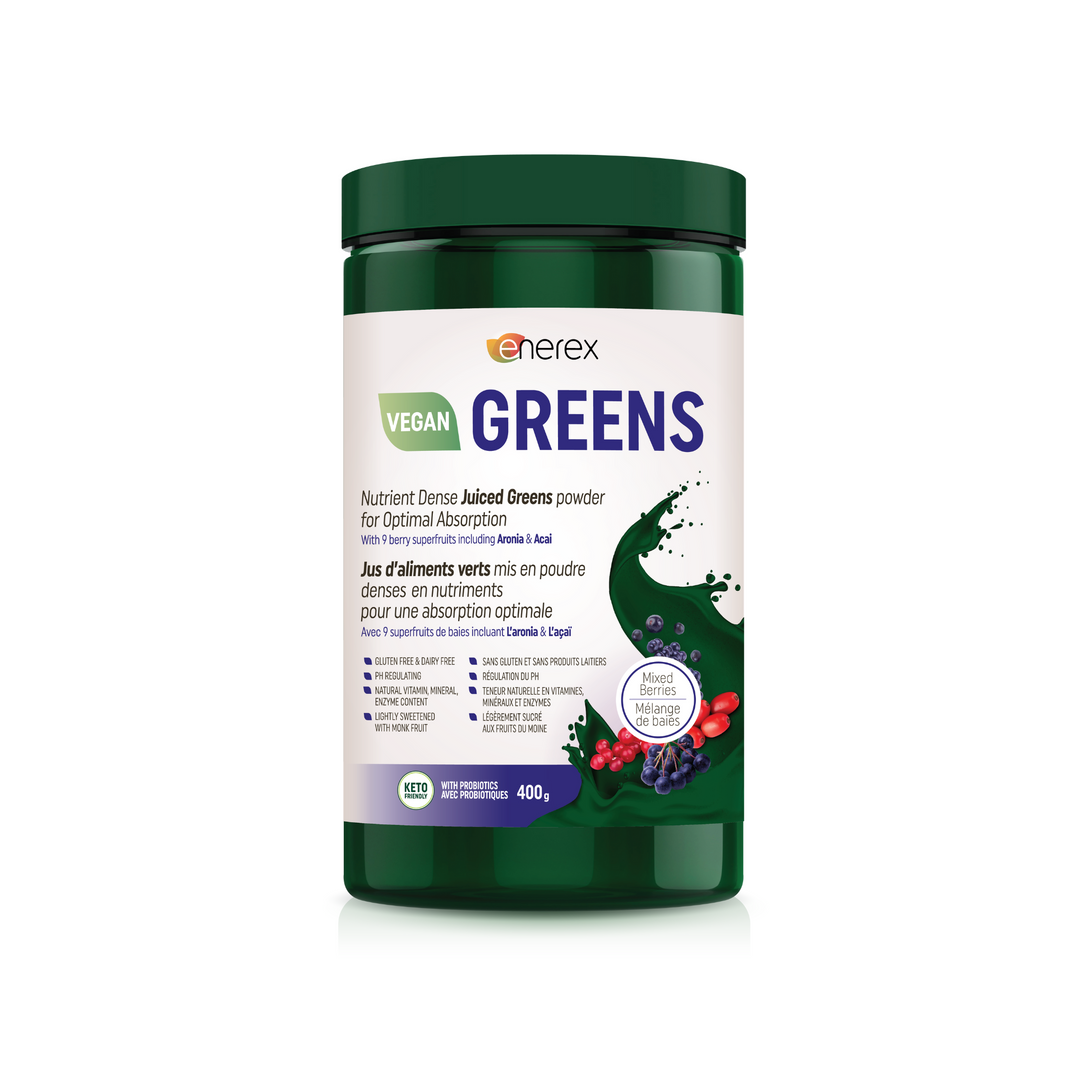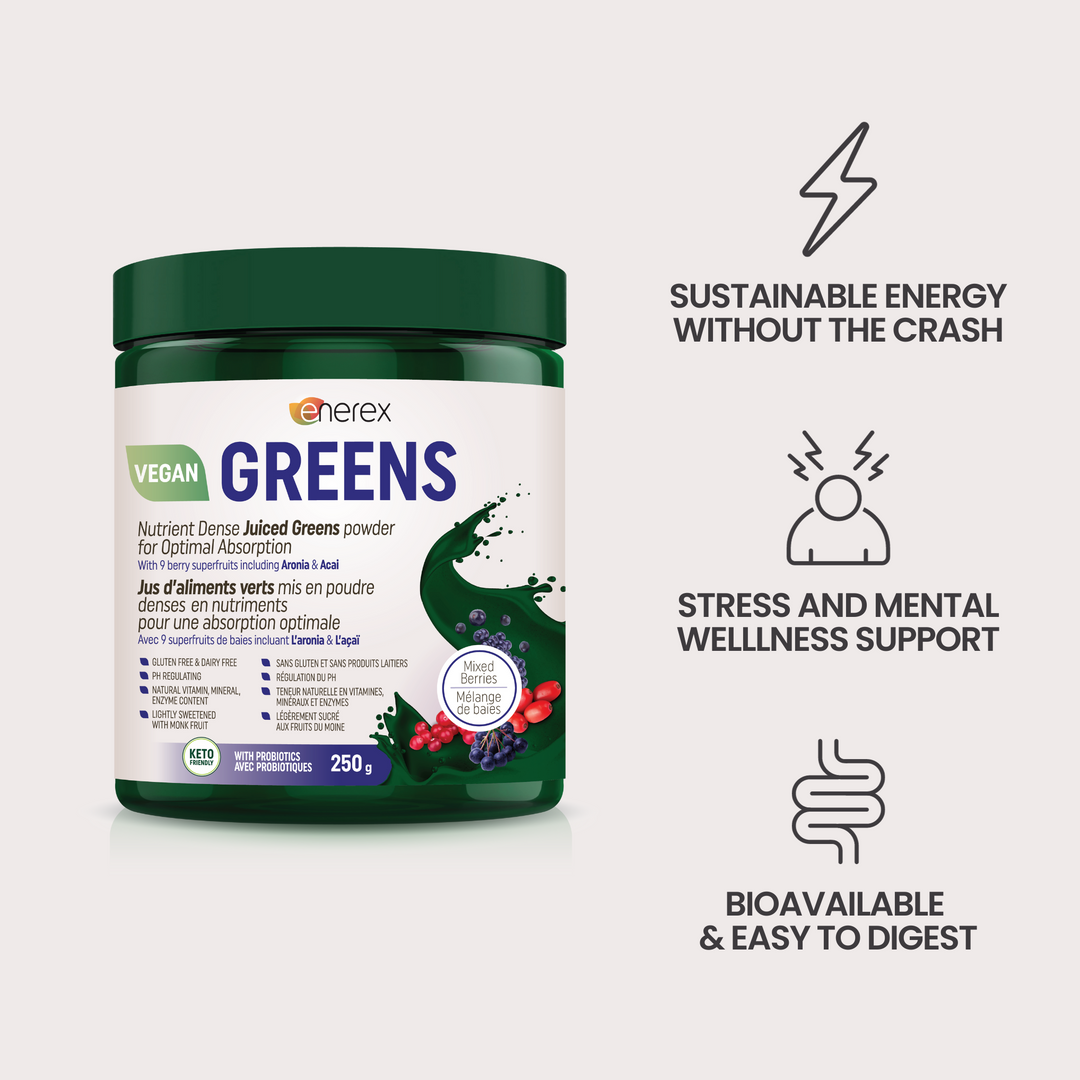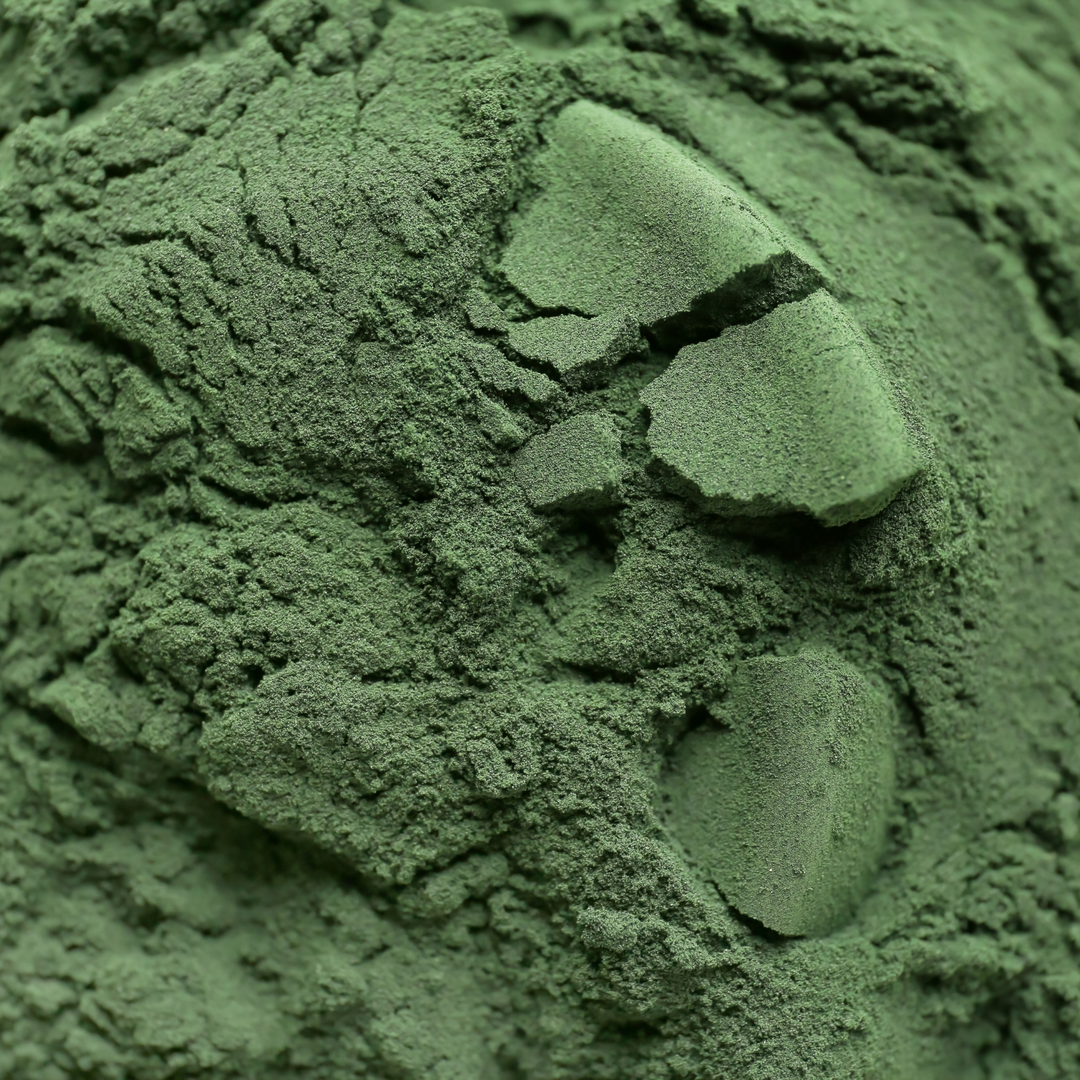 Setting Higher Quality Standards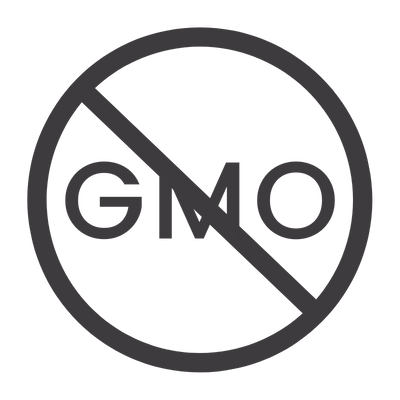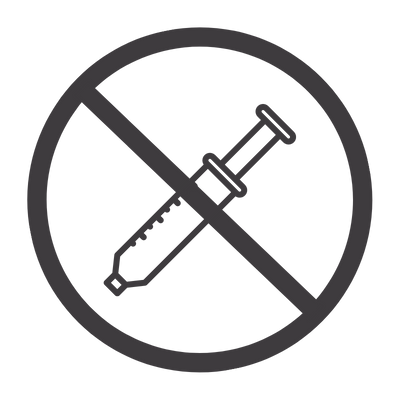 No binders, preservatives,
phtalates, coatings,
or carrageenan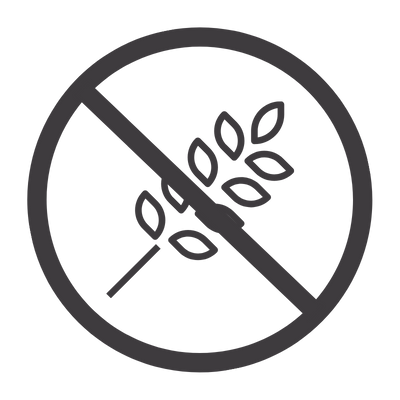 No gluten, eggs, dairy,
peanuts, tree nuts, or shellfish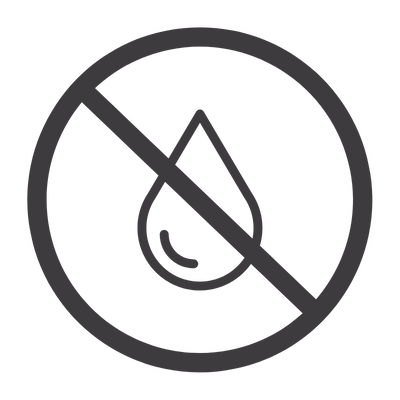 No artificial colours,
flavours, or MSG
No artificial sweeteners,
high-fructose corn syrup, or stevia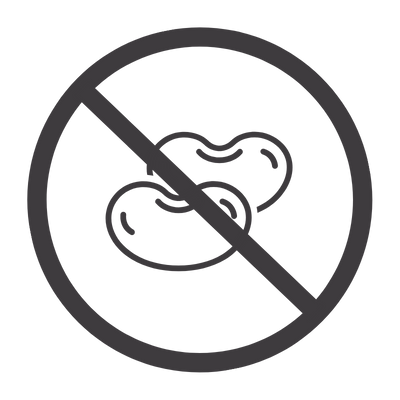 Low or no FODMAPs,
low or no lectins
From the #EnerexCommunity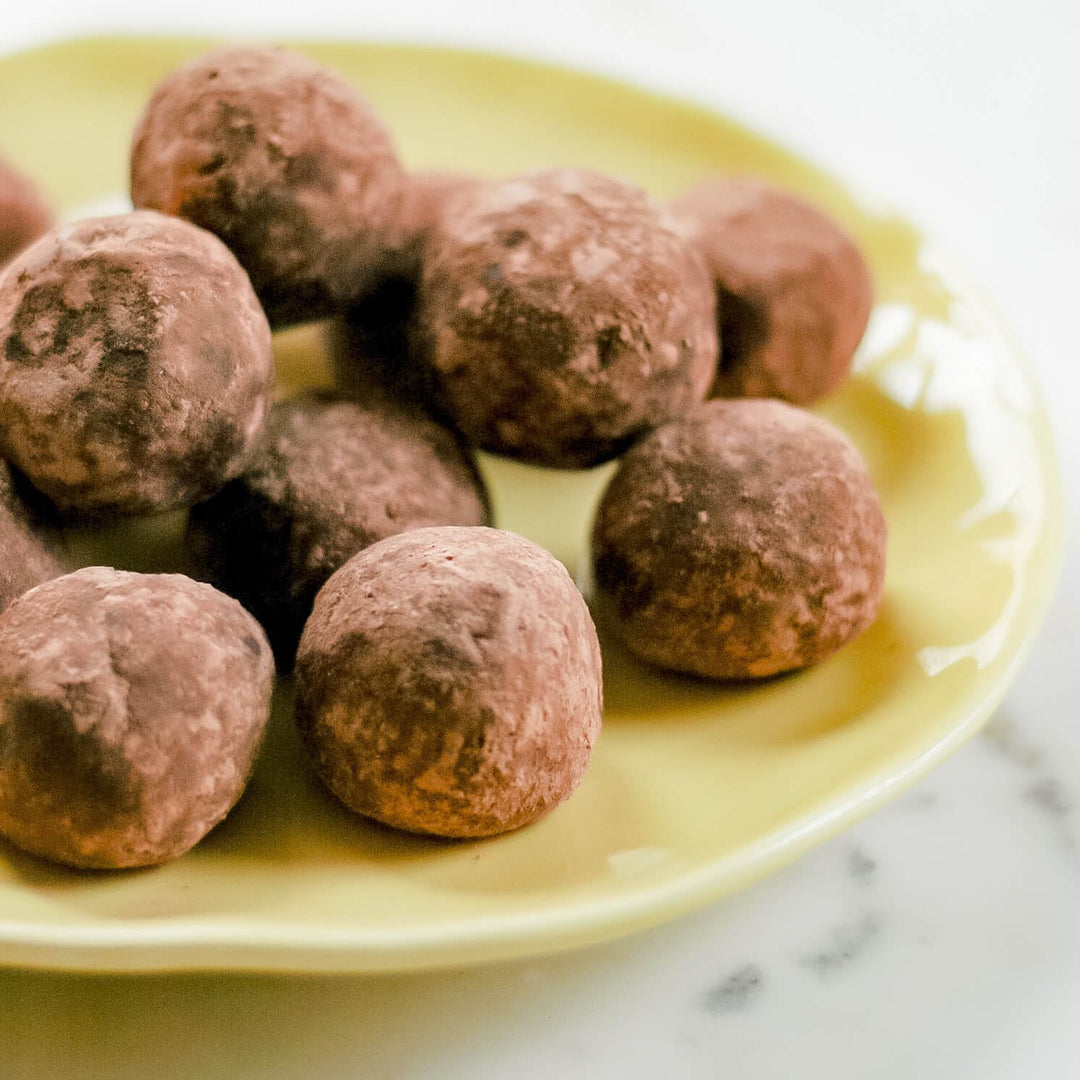 SNEAKY SUPERFOOD ENERGY BITES
Sneak some extra superfoods into your day with these chocolate energy bites. You would never suspect these bites are packed with powdered juices of nutrient-dense grasses, kelp, beets, and super-fruits.
Get the Recipe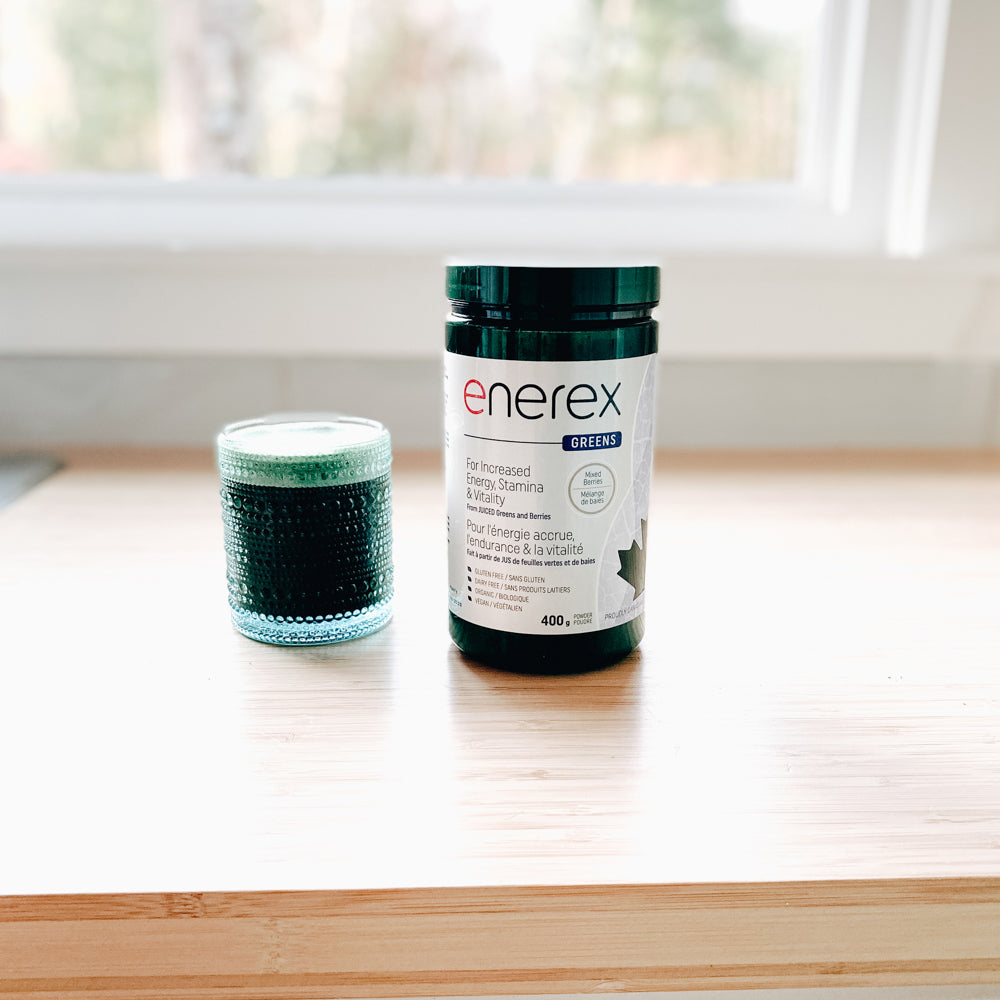 CHOOSING AN EFFECTIVE GREENS POWDER
It's easy to pick-up a container of greens with aesthetic branding and key marketing terms. However the look and marketing of a product does not always accurately represent the quality and efficacy of what's actually inside.
Read the Blog
TRUSTED BRAND
25+ YEARS EXPERIENCE
We've been formulating high-quality solutions for daily wellness since 1997