• Designed specifically for men
• May improve sexual desire and performance while also addressing sexual health
• Enhance physical strength and capacity
• Herbal aphrodisiacs of Maca, Velvet Bean, and Tribulus
• Performance herbals of Horny Goat Weed, Ginkgo, Ginseng, Niacin, and L-arginine
• Prostate support with Saw Palmetto, Green Tea and Zinc
• Combining several herbs together creates synergistic benefits with faster, longer-lasting results
• Traditional herbs and advanced nutrients address many causes of male sexual dysfunction, not just one of the symptoms as drugs do
• Benefits of "blue pills" need to be weighed against the negative side effects
• Can be taken daily, or as needed
Each Vegetarian Capsule Contains

Medicinal Ingredients:
L-Arginine 120 mg
Horny Goat Weed (Epimedium brevicornu, 20:1, 1200 mg DHE*) Leaf 60 mg
Korean Ginseng (Panax ginseng, 5:1, 250 mg DHE*) Root 60 mg
Maca (Lepidium meyenii, 30:1, 1500 mg DHE*) Root 50 mg
Saw Palmetto (Serenoa repens, 4:1, 200 mg DHE*) Fruit 50 mg
Damiana (Turnera diffusa, 20:1, 1000 mg DHE*) Leaf 50 mg
Niacin (Vitamin B3) Nicotinic Acid 50 mg
Vitamin B6 (Pyridoxine HCl) 50 mg
Ginkgo (Ginkgo biloba, 50:1, 2000 mg DHE*) Leaf
Standardized to 24% Flavonoid Glycosides & 6% Terpene Lactones 40 mg
Velvet Bean (Cowage) (Mucuna pruriens, 10:1, 300 mg DHE*) Seed 30 mg
Puncture Vine (Tribulus terrestris, 4:1, 80 mg DHE*) Fruit 20 mg
Zinc (Citrate) 15 mg
Vitamin B12 (Cyanocobalamin) 500 mcg
Folate (Vitamin B9) Folic Acid 100 mcg

Non-Medicinal Ingredients: Brown rice flour, vegetable magnesium stearate, hypromellose (vegetarian cellulose-complex capsule).

There are no other ingredients added to this formula.

*Dried Herb Equivalent
ADULTS (19+): Take 2 capsules once daily with food or as directed by a health care practitioner.

Take a few hours before or after taking other medications.

Consult a health care practitioner for use beyond 3 months or prior to use to exclude a diagnosis of prostate cancer, or if you have an iron deficiency, diabetes, a liver disorder, or develop symptoms of liver trouble (abdominal pain, dark urine, or jaundice); or if you are taking antidepressant medications, blood thinners, digoxin, or medications for diabetes, high blood pressure, or seizures.

If you suffer from any psychological disorder and/or condition such as frequent anxiety or depression, symptoms persist or worsen. Do not use if you are taking health products that affect blood coagulation (e.g. blood thinners, fish oils, acetylsalicylic acid, ibuprofen, vitamin E) as this may increase the risk of spontaneous bleeding.

Some people may experience insomnia, anxiety, or headaches, in which case, discontinue use. People sensitive to nicotinic acid may experience flushing of the skin that is generally mild and transient.

Store in a cool, dry place. Keep out of reach of children.
Setting Higher Quality Standards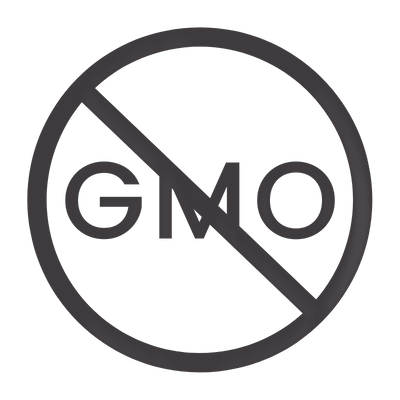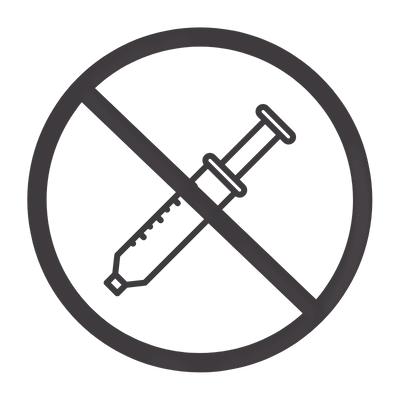 No binders, preservatives,
phthalates, coatings,
or carrageenan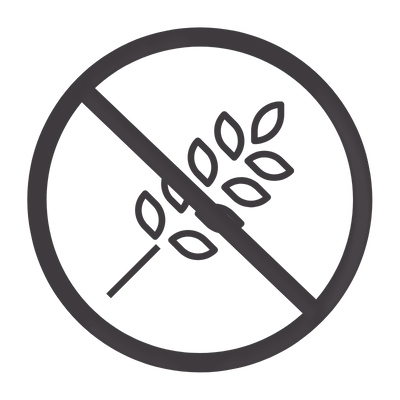 No gluten, eggs, dairy,
peanuts, tree nuts, or shellfish
No artificial colours,
flavours, or MSG No artificial sweeteners,
high-fructose corn syrup, or stevia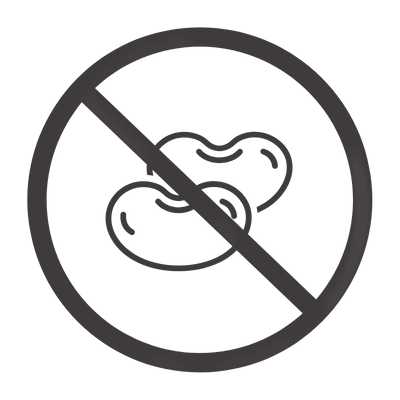 Low or no FODMAPs,
low or no lectins
Our Community Loves This Too...